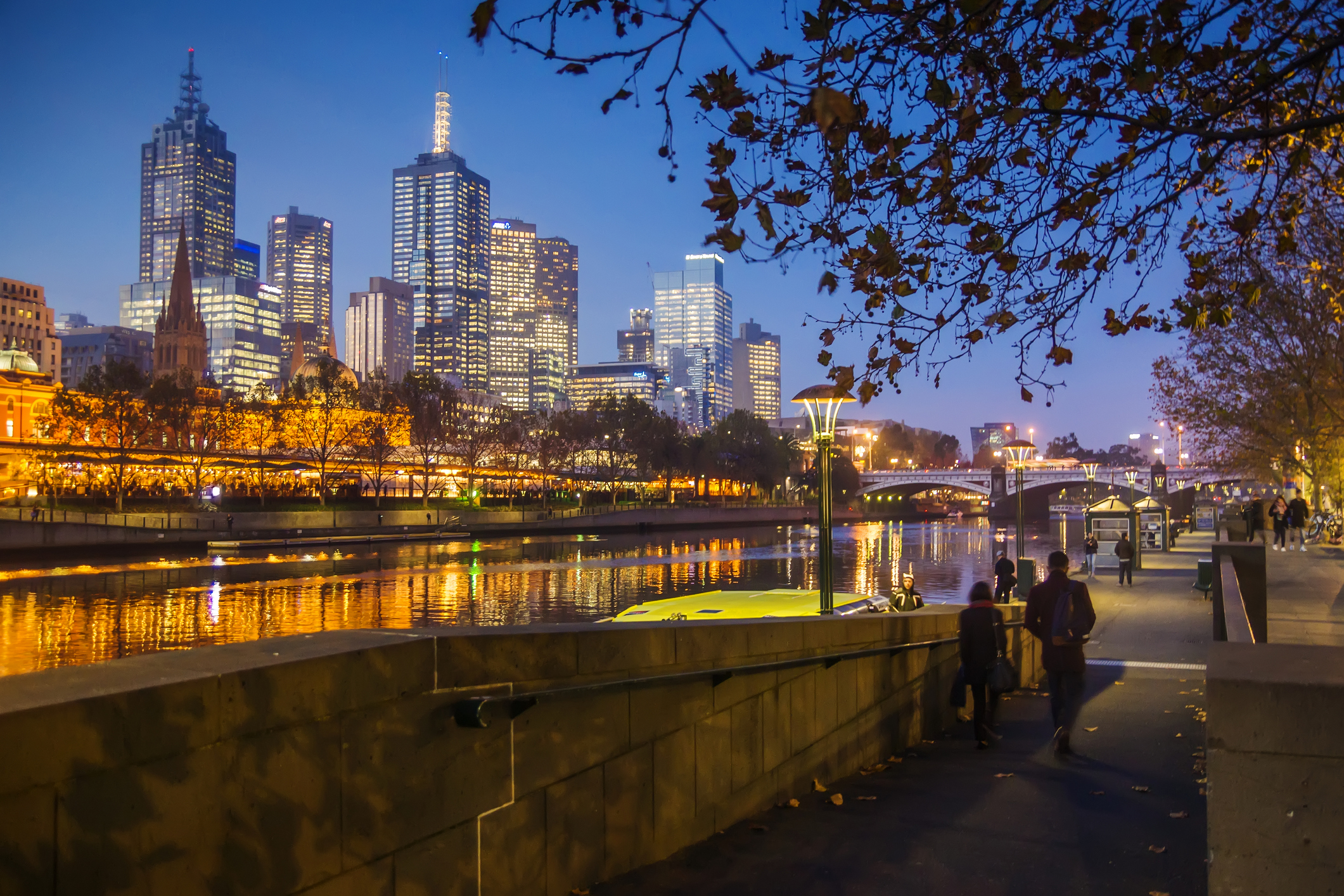 The Economist regularly places Melbourne in the top ten of the most liveable cities in the world. In inner-city Melbourne suburbs, residents enjoy an enviable lifestyle, living close to the water yet still so close to the beating heart of their city, with all it's great restaurants, bars, shopping and entertainment.
Located next to the Royal Botanic Gardens and right on the doorstep of the great beaches of Port Philip Bay, the 11,000 residents of South Melbourne can enjoy a wonderful suburb with tree-lined streets, Victorian era architecture and lovely café culture, in what is one of Melbourne's oldest suburbs.
Just down the road, Port Melbourne also offers an exceptional lifestyle for the 16,000 Melbournians that call the suburb home, living in the glorious mixture of converted industrial dwellings, old-style workers cottages and the gleaming new residential apartments from where they can access the fantastic shopping and food options on Bay Street.
Right in the heart of town the 18,000 inhabitants of Southbank have the world-famous Yarra River right on their doorstep. They can enjoy fantastic riverside walks, or if they are the sporting kind, get out on the water with one of the many rowing clubs that line the banks and then grab a bite to eat at a great restaurant in the area.
However, even though life in these inner-city suburbs is sweet there's often one thing missing that can impact daily life - access to ultra-fast, reliable Internet.

Just like water and electricity, the internet has become part of the service "backbone" that's critical to connect, collaborate and simply do the things we need to do each day.
In most countries in the world, particularly in our region, living close to the CBD in a high-density area pretty much guarantees you access to ultra-fast broadband.
However, many people living and working in these Southern inner-metro areas, have found it difficult to get access to ultra-fast internet with their NBN plans often limited to 100Mbps or less - and upload speeds that are barely double-digits.
This is a real problem for people that work from home and need an ultra-fast Internet connection and those that are operating businesses in the area. Even before the systemic shift to working from home that has been driven by COVID restrictions, there had been a growing move to more flexible working, with home offices being one of the most searched terms on Domain and Realestate.com.
Now at a time when our home lives and work lives are increasingly melding - and that's without home schooling, gaming and entertaining – there's never been a more important time to have the bandwidth necessary to manage our day to day lives.
Why Internet Speed and Reliability Matters
Access to ultra-fast Internet enables people and businesses to operate without the limitations and frustrations that slower, or unreliable internet brings.
For home workers, they can work from home just as if they were in the office on their corporate grade internet. And they can do it regardless of how many other people and devices in the home are sharing the connection.
However, in an area like South Melbourne, over 55% of residents are living in apartment buildings that typically cannot receive Internet speeds beyond 100Mbps.
And with areas like Port Melbourne, South Melbourne and Southbank hosting over 11,000 businesses that employ nearly 50,000 Melbournians, they need internet speeds that can handle the move to cloud-based working and what feels like "always-on" video conferencing.
And it's not just about download speeds but upload speeds as well - think content creation and sharing, video messaging etc., slow upload speeds are not going to serve the needs of households or businesses who want consistently reliable, frustration free internet.
Changing Needs of Internet Users
At GigaComm we understand that the way that we use the Internet both at work and at home has changed dramatically.
For businesses, digitisation is driving two substantial changes in how we work and connect.
Firstly, virtually everything we do at the office now, from accounting to web-design, workday management to data storage is done in the cloud – that's to say, businesses are accessing more and more software remotely, so we need an ultra-fast and reliable connection so this can happen quickly and easily.
Secondly, the ability to access no-drop out, high-quality video conferencing is more important than ever with video meetings now such an important part of the working day, regardless of where you are working from
The issue is that businesses are always reviewing their internet plan and ensuring they have the necessary speed and reliability to support these changes.
In our homes we are also more connected than ever with dozens of devices from TV's, tablets to security systems and appliances all connected to the Internet and requiring an ultra-fast and reliable connection to be able to send and receive data 24/7.
We also need an ultra-fast connection to keep ourselves entertained. This includes enjoying content from one of the many streaming services, or like one of the 7 million Australians who game online, playing with friends at any time of the night or day.
Gamers are always hunting for lower latency and jitter. When they've got it, the reliability and consistency of the connection means they don't miss out on that shot, or drop out during game play. Similarly, fast downloads help reduce those huge game downloads and updates (some are as large as 50Gb) from hours down to minutes.
Providing Inner-Melbourne's Communities with the Internet Speeds they Need
At GigaComm we really believe in the power of ultra-fast Internet to help build more connected communities where people and businesses can thrive.
It's the reason we designed, built and now run our network, which uses the latest mix of technology and is completely independent from the NBN.
We are excited to announce that GigaComm internet is now available for apartments and businesses in inner-city Melbourne suburbs including Southbank, Docklands, Port Melbourne, South Yarra and South Melbourne. New customers in these areas are already enjoying the switch to ultra-fast, low latency internet.
And for anyone in those areas considering making the switch we also offer the GigaComm Guarantee.
We're so sure your community will love being part of ours, that we offer a "love us or leave" us Guarantee during your first month with us. In the unlikely event that you sign up for our services and are not completely happy we will simply cancel your service and refund any GigaComm costs (excluding install costs) incurred during your first month with us.
Like to understand a little more about the current speeds you are getting? You can check the speeds you are receiving from your current provider at our speed test page.
Considering your options or looking to make the switch to a new choice of internet? We'd love to welcome you to the GigaComm Community.
If you'd like to get an obligation free quote, or find out more, simply get in touch with our locally based customer care team via online chat, info@gigacomm.net.au or give us a call on 1300 004 442 Monday to Friday from 8.30am-6.00pm AEST.
You can also check-out what our customers have to say about our speeds and service by visiting independent review site Trustpilot.