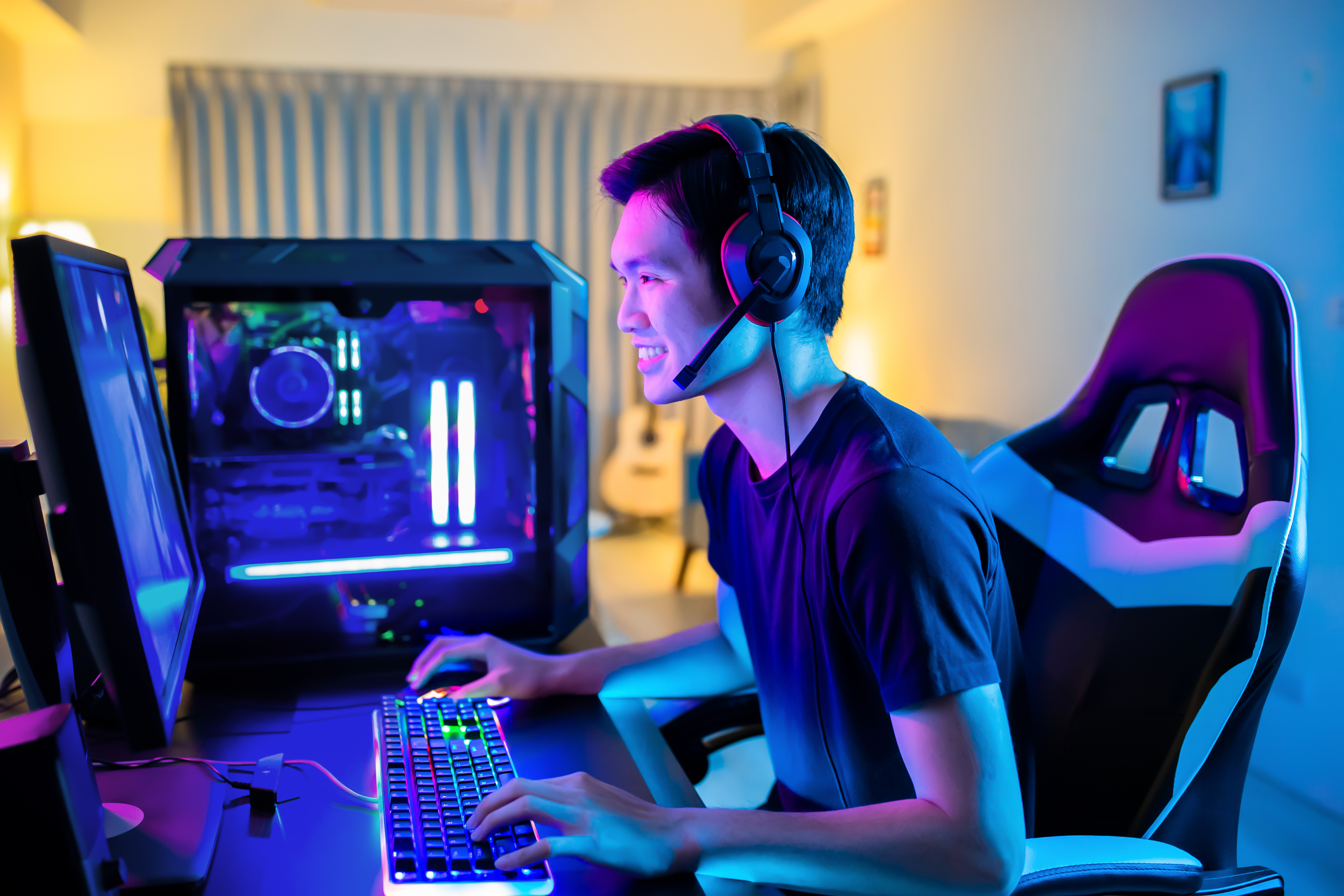 2022 has already been a huge year for video game releases. In the past few months, we've been exploring the post-apocalyptic ruins in Horizon Forbidden West, traversing the Lands Between in Elden Ring, and of course, swinging our arms like mad men thanks to Nintendo Switch Sports.

We might be nearing the tail end of the year, but there's still heaps of incredible games set to arrive before the year is up. Here's a quick look at the five games we cannot wait to get our hands on!
Overwatch 2 - October 4
It's been more than six years since the vibrant FPS first took the gaming world by storm, and now, Overwatch 2 is nearly upon us.

Blizzard have said that the new sequel will fully replace the original, but die-hards needn't worry. With new maps to battle on, completely new game modes and new heroes arriving, Overwatch 2 is bringing a stack of new features for players to explore, while keeping the same core gameplay mechanics we've all fallen in love with.
Call of Duty: Modern Warfare 2 - October 28
Call of Duty needs no introduction. Even your non-gaming mum and dad have heard of the series over the years.

The latest instalment, Modern Warfare 2, is set to bring some of the biggest changes in the franchises' long-running history. The new title will bring with it a new, advanced AI system for both the campaign and co-op modes, and will introduce water physics, swimming mechanics and much more. Time to start working on those 360 noscopes.

God of War: Ragnarok - November 9
Ever since 2018's God of War came out, we've been dreaming of what the sequel might look like. Thankfully, there's only a few more weeks of restless nights before we get to follow Kratos and Atreus' journey.

Set three years after the events of the previous game, Ragnarok will see the two heroes traverse the nine realms as they take on a number of Norse gods. And before you ask, yes, Thor will be featured, but we have a feeling he won't have Chris Hemsworth's chiselled looks.
Pokemon: Scarlet and Violet - November 18
After 26 years, it may seem like there's not much else Pokemon can do to shake up the series, but Scarlet and Violet are set to bring some big changes.

The new ninth generation will, as is expected, introduce many exciting creatures into the Pokemon world, but the upcoming titles will be the first open-world RPGs in the series' history. Get ready to explore every nook and cranny of the elusive world of Paldean!
The Calisto Protocol - December 2
We're big fans of our survival horror. There's nothing more exhilarating than having that powerful sense of dread coarse through your veins, and The Calisto Protocol is set to deliver that in spades.

Featuring the voice of Josh Duhamel and helmed by the co-creator of Dead Space, Calisto Protocol is set on a prison colony situated on Calisto, Jupiter's 2nd-largest moon, as the prisoners face off against an alien invasion. We think we'll be playing this one with the lights on!
Looking to get onto the battlefield ASAP? Get in touch with our team today to discover how our services can elevate your gaming experience.
---