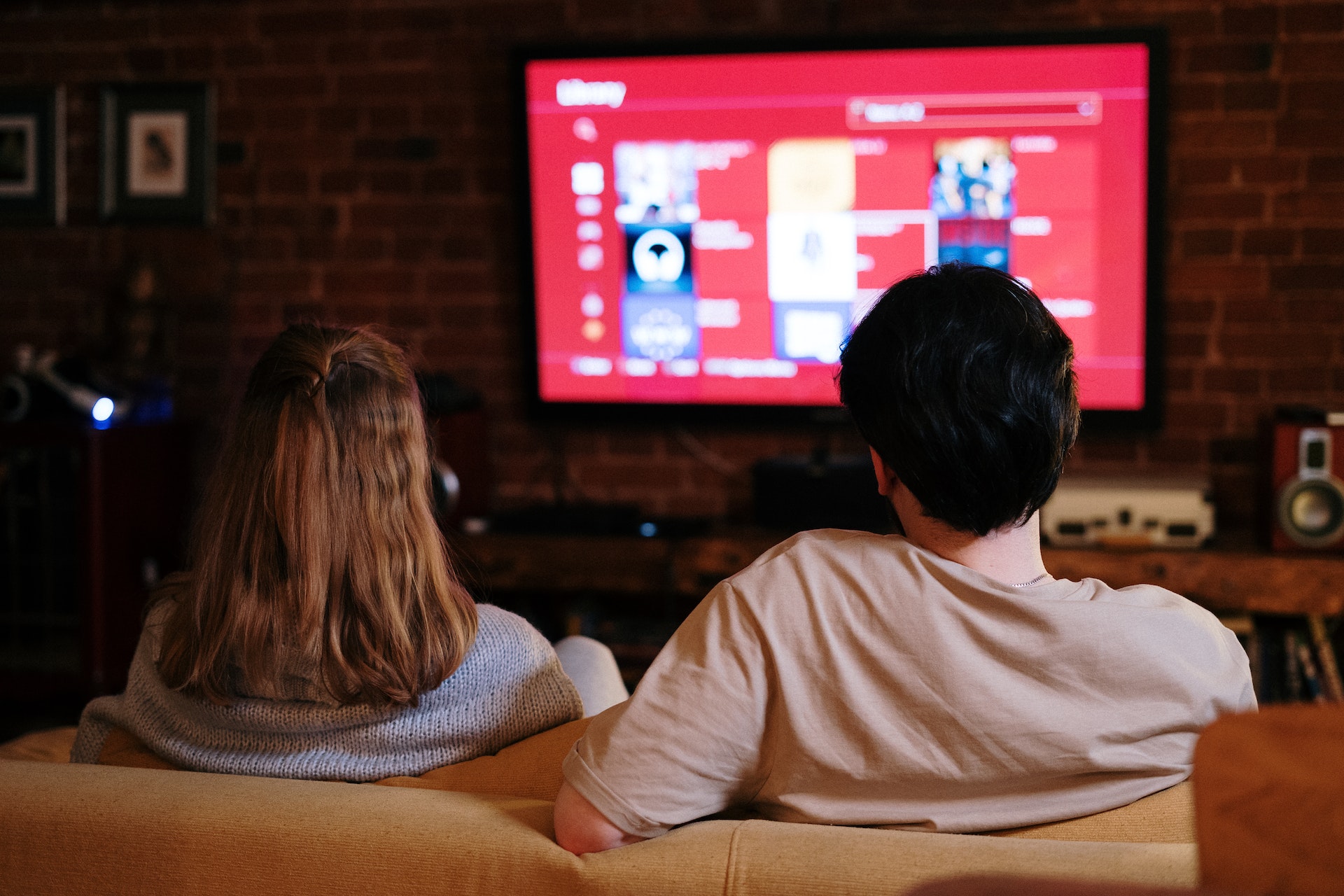 Lights dimmed, popcorn ready, and your comfiest spot on the couch secured.

As movie enthusiasts, we at GigaComm know that the best way to enjoy blockbuster hits, timeless classics, and the latest releases is by seamlessly streaming them in the comfort of our homes with our ultra-fast internet.

Whether you're a passionate cinephile or looking for a mid-week treat, here's a few of our favourite current flicks to stream.
1. Run Rabbit Run - Netflix
At GigaComm, if there's one thing we love more than an Australian film, it's an Aussie film helmed by women. Penned by acclaimed local screenwriter Hannah Kent, Run Rabbit Run is a new psychological thriller directed by Aussie director Daina Reid (Handmaid's Tale).

Starring Succession's Sarah Snook, Run Rabbit Run follows a fertility doctor who starts to notice unusual behaviour in her young daughter, and must confront her worst fears. Might want to watch this one with the lights on.
2. No Time To Die - Stan
Whether you prefer the old-school charm of Sean Connery, or love the suave charisma of Pierce Brosnan, it's hard to dispute the power Daniel Craig brings to the iconic agent from MI6.

In Craig's fifth and final turn as James Bond, we see the special agent take on his internal demons while trying to take down terrorist mastermind, Lyutsifer Safin (played by Rami Malek). A fantastic send off for one of the best interpretations of 007.
3. Top Gun: Maverick - Binge
After more than thirty years since the first Top Gun film hit screens, Pete 'Maverick' Mitchell (Tom Cruise) returns in style in this incredible blockbuster.

While many of us in the GigaComm office were sceptical of the sequel, given the long time between films, all our worries were quickly quashed. Top Gun: Maverick is every bit as emotional, entertaining and action-packed as the original, and Miles Teller's performance is etched into our memories.
4. Weird: The Al Yankovic Story - Paramount+
Feeling a bit of 'biopic fatigue'? Well, have we got the solution for you!

Starring Daniel Radcliffe as the famed parody artist, Weird: The Al Yankovic Story is a satirical spin on the tired genre. In typical Yankovic style, the film plays with all the tropes you've come to expect from similar biopics, and does it all with his trademark flair and humour.
5. Sound of Metal - Amazon Prime
What would you do if your life's passion was taken away from you? How would you move forward? These are the questions that permeate Sound of Metal, an intense and realistic drama starring Riz Ahmed and Olivia Cooke.

Ahmed starts as Ruben, a punk-rock drummer who tours and travels around the country in an RV along with his bandmate and romantic partner. However, when Ruben starts to lose his hearing due to years of abuse, he quickly spirals out of control and heads to a deaf commune.
Looking to elevate your home movie experience? Get in touch with our team today and discover a plan that's right for you!
---