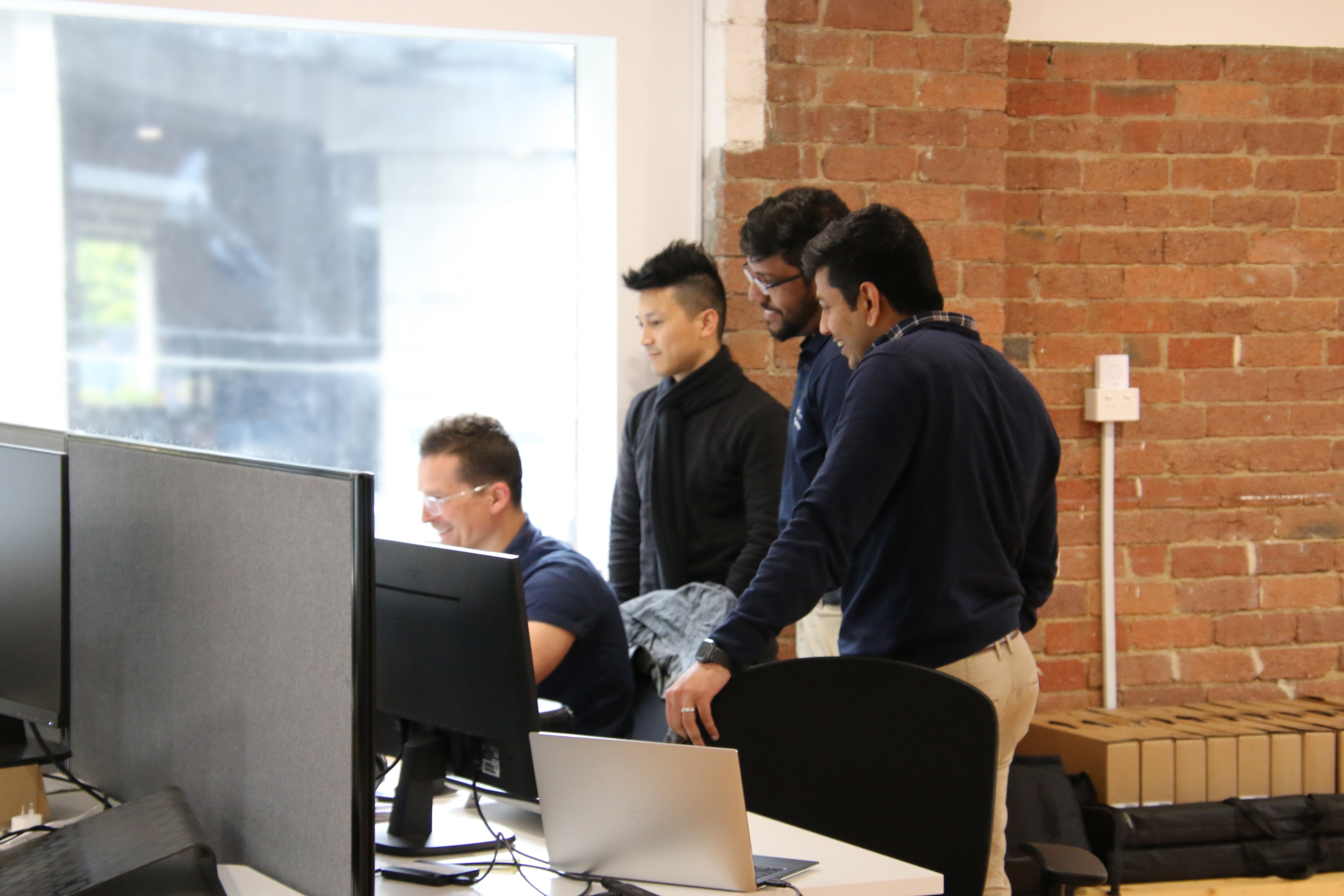 The GigaComm story begins back in 2018. When looking at the sea of Internet Service Providers (ISPs) out there, we could see a gap in the market for ultra-fast connections that would set regular Australians up for the years to come.
With Australia ranking 59th in terms of global speed tests at the time, we realised there was no-one in the current market that would help to elevate our country's connectivity, at least with their infrastructure.
With this in mind, we created a new ISP in the Australian market.
"We founded and formed the business really with the purpose of building that next level of digital infrastructure here in Australia, so that more people, be it individuals, homes, or businesses, could access that ultra-fast, reliable internet."
Sophearom En, CEO
The Future Of Connectivity
We live in an increasingly digital world. Emerging communications networks like the Internet of Things and digital services such as Web3, streaming and cloud collaboration, are set to play a critical role in the everyday lives of Australians in the near future.
GigaComm was founded with one key goal in mind: building the future of digital infrastructure in Australia.
GigaComm's network is capable of transforming the digital capabilities of communities and businesses we connect, setting up everyone for long-term connectivity.
"GigaComm was formed to address a gap in the market where the current internet infrastructure operates on 10–20-year-old technology with speeds to apartments of max 100Mbps. So we decided to build GigaComm to address this gap and deliver speeds up to 1Gbps."
Roger Lienert, Head of Technology and Engineering
A Truly Independent Network
Unlike other local ISPs, GigaComm's internet services are completely independent from the NBN. So what does this mean for you?

We're not reselling services, so while NBN-based providers will require multiple updates as technologies like 5G enter the fold, our network is already prepared for the future and is flexible to adapt as technology evolves.

This also means we can manage our prices, and deliver very competitive plans and fantastic value to our customers. Our entry plan, coming in with downloads speeds of 200Mbps, offers 2-4 times the speeds of traditional NBN-based plans for a similar price.

As a technology agnostic company, we're always looking for new solutions to optimise our network. We use a combination of the latest fibre, wireless and G.Fast technologies, bringing years of experience and knowledge without being weighed down by legacy thinking, so Aussies can experience the ultra-fast internet for generations to come.

By creating our own independent infrastructure, we're able to leverage the latest technology advancements to deliver speeds of up to 1000Mbps, and connect with customers who need help. No need to wait for your ISP to liaise with the NBN and wait for a response when you're having trouble with your service.

"By building our own network we have control over contention ratios, capacity, bandwidth and those sorts of things, and we can make sure that's a good experience for our customers, so they don't have the limitations that other networks have."
Roger Lienert, Head of Technology and Engineering
Delivering Ultra-Fast Internet To The People
What many people don't realise is that having ultra-fast internet will benefit every part of your life, not just WFH.
Do you love to game regularly? Or maybe you live in a house where multiple people are streaming shows at the same time? GigaComm's services make every aspect of your work and leisure time quick, simple and seamless.
We don't have the same congestion issues many other ISPs face at peak times, so you can expect consistent performance all day long with GigaComm.
To demonstrate the impact and importance of our services, we dedicate a lot of time towards community outreach and educating people across Sydney and Melbourne about the importance of ultra-fast internet.
We recently sent our team out to Pyrmont to connect with the locals and share how they can take their internet to a whole new level. Check out the footage from our recent activation below!
We'll also be visiting several buildings around Kensington, Docklands and South Yarra in VIC, as well as Chatswood in NSW, so keep an eye out on our socials for when we're in your area!
---