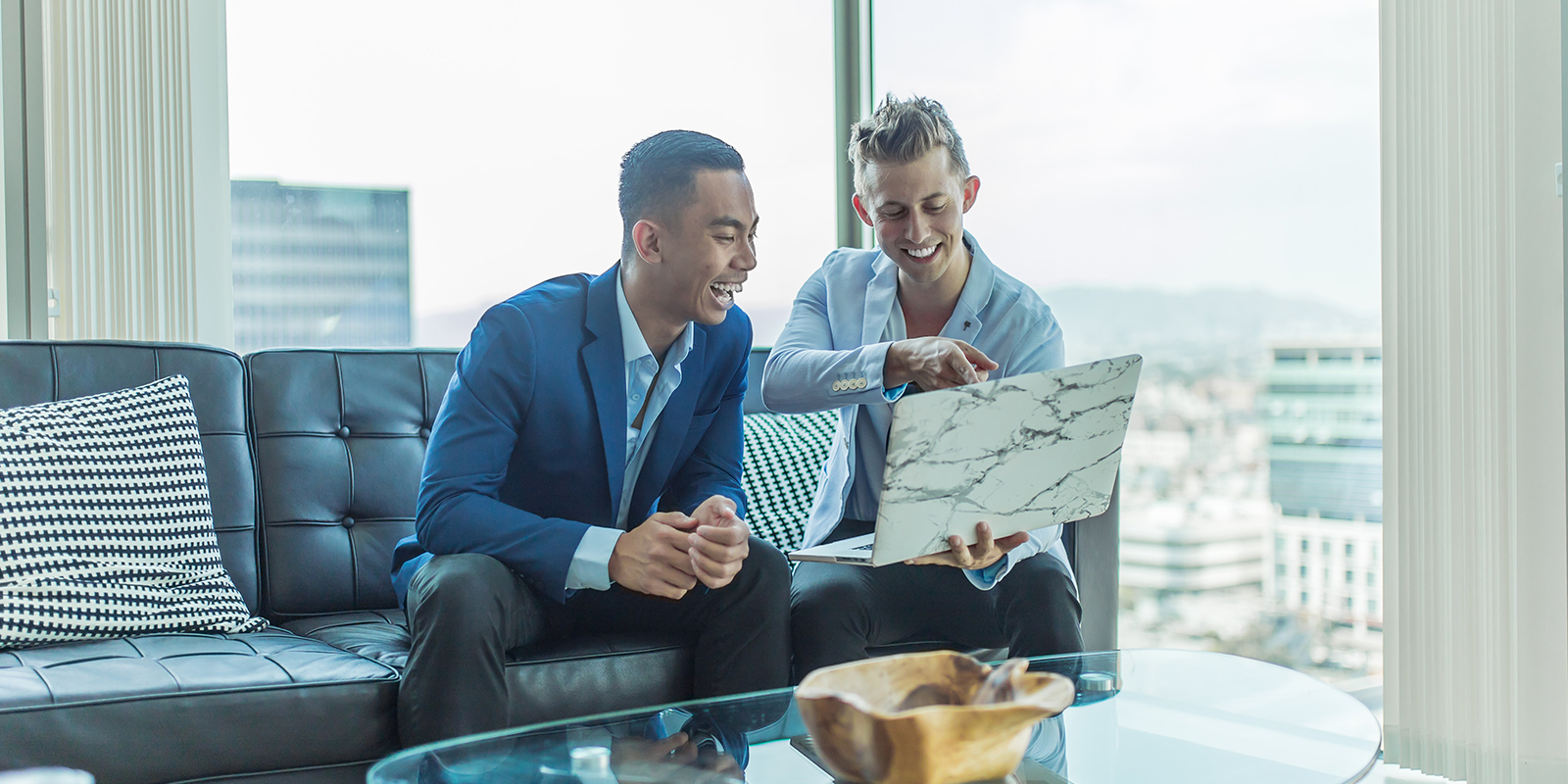 Australians are generally enthusiastic about adopting digital technologies for work, family and play – if the tech does what we want it to do. And as we've discovered during the pandemic, many of business owners were willing to go all-in on what the tech pundits call 'rapid digital transformation' to sustain and grow their businesses.

But we've also discovered Australia's Achilles Heel when it comes to digital competitiveness: our internet speeds have been put under the spotlight as we increasingly adopted technology that makes our businesses more efficient, while working to deliver a superior customer experience.
According to a recent World Economic Forum report. Australia is lagging in digital competitiveness among G20 countries. Australia scored minus 18 points and placed 11/20. We also know our average broadband speeds are around 60th in the world, much slower than many countries including our Asian neighbours.

Consistently Fast Internet Connections are Performance-Enhancing
Digital competitiveness is as much about having reliably fast and secure connections in both directions (downloads and uploads) as it is about your enthusiasm for adopting the latest technologies.
Accountants and finance professionals, for example, perform best with close-to-real time access to cloud based data driving their decisions – and the quality of their advice. They also need those online connections to be fast, reliable and secure to help manage and lodge a vast array of documents sent to government or personal web locations.
Likewise, speedy internet connections improve productivity for anyone who wants to quickly send and receive large files, such as 3D architectural plans, marketing creative material and medical images. And with so much information moving to the cloud, dependably fast connections are essential for real-time collaboration on shared files and video conferences.
Fast speeds are crucial for businesses that want to showcase their products and services with high quality virtual experiences, such as video tours of properties and galleries, interactive showrooms, and live streamed events. In fact, any activity featuring video and high definition images relies on consistently fast two-connection if businesses want to avoid a patchy, low quality experience which is detrimental to their business..
Sure, most digital technologies might offer a simpler, downgraded experience if your internet connection isn't great, but it's a frustrating compromise - and one that can have a very negative impact on your business.
That's because these cloud-based technologies are mostly designed for businesses that enjoy well above the global median broadband speeds of 60Mbps download and 26Mbps upload, and really come into their own on faster connections of 100Mbps or more, which are the median available in 48 countries including Singapore, Hong Kong and France (Australia ranks 67th in the world).
The bottom line is you shouldn't have to close applications or juggle team members working or doing video calls because you are at the mercy of outdated, slow internet.
Video Meetings can be Embarrassing on an Unreliable Connection
If you've participated in regular video conferencing meetings with people on better connections, you already know why both ultra-fast download and upload speeds matter.

No one wants to be that person on a poor connection shouting 'can you hear me?' or dropping out in the middle of a presentation. And no one wants to have their computer freeze in the middle of a call because they have more than one application running.
And if you are connecting with people overseas – customers, suppliers, employees or investors – you don't want to be the one with the connection that isn't reliable and means the conversation isn't as productive as it could be
Simply put: our location is increasingly becoming irrelevant in a world of international supply chains, ecommerce shopfronts and hybrid working – wherever you are working your internet is crucial for the day to day running of your business.
GigaComm's Mission to Deliver a Better Alternative for Business – Regardless of their Size
With so much to manage, business owners don't want to be compromised by their network connection.
So what's the alternative? GigaComm's non-NBN network is providing a choice for businesses, offering next level business grade reliability, speed and service – whether you're a sole trader or a decision maker in a large organisation.
We offer great value, symmetrical business plans from 100Mbps up to 1000Mbps which consistently give you ultra-fast downloads and uploads during peak business times – up to 10x faster downloads than the Australian average – so you can get more done and not worry about lag and dropouts.
Not sure what speed you are getting now from your current provider?
Experience Better Service
We're expanding GigaComm's private network to more locations because we believe Australian businesses perform better when they have access to our ultra-fast network. A network we own, manage and control end to end.
Our highly experienced executives and engineers who are passionate about delivering high-performing services, enterprise level security and real value to business.
And we're backing our business grade network performance with highly responsive support based in Australia. Because we know there's a big difference between saying 'Your call is important to us' and having a support team that is ready, available and able to answer your needs promptly and competently.
It's the next level business internet – without the frustrations, though for the final word, check out what some of our existing customers say on Trustpilot