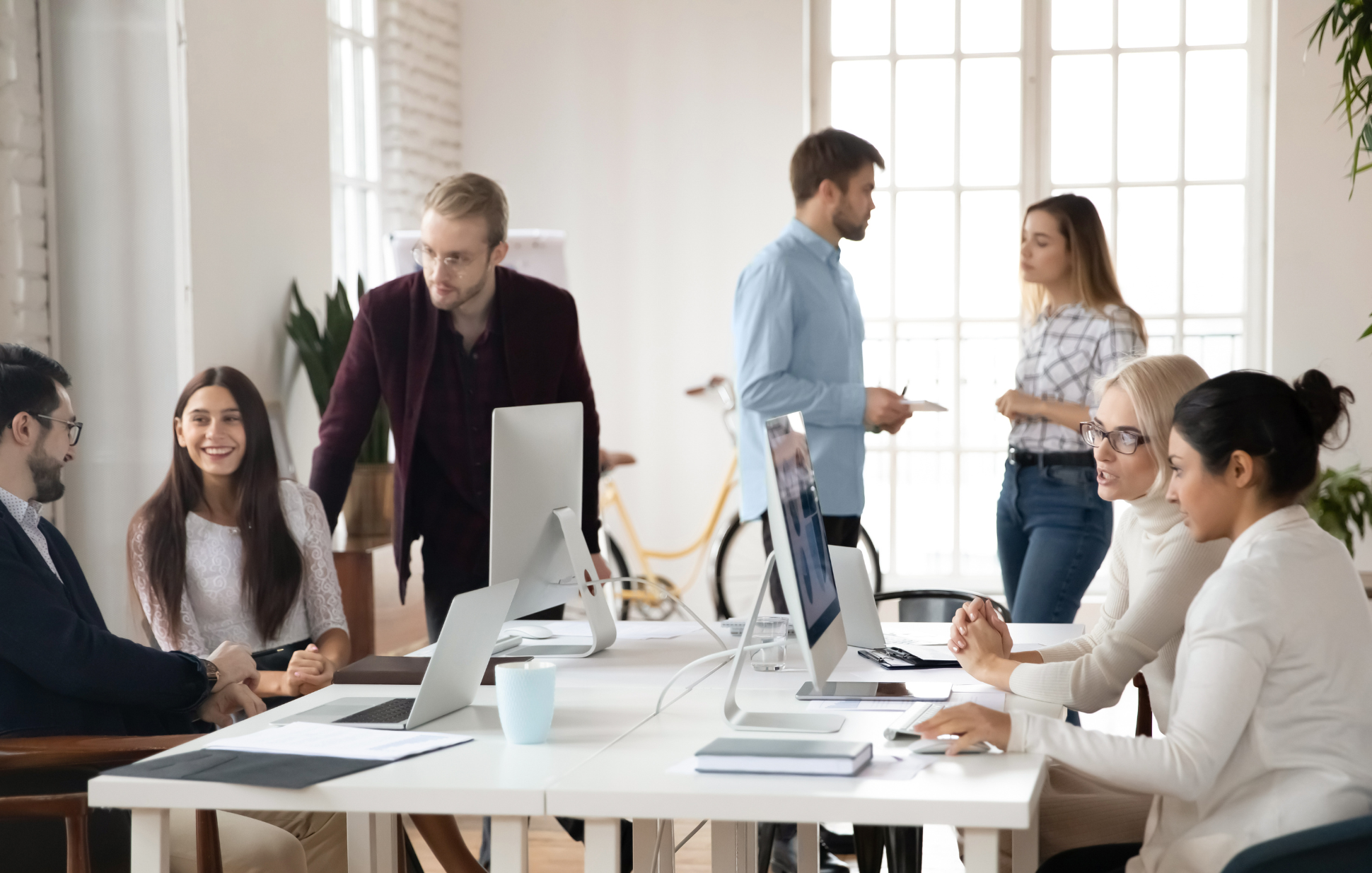 There are still businesses relying on a single network to run their operations. This is often because they underestimate the impact of an unexpected internet outage or data breach on their business and their bottom line.
The problem is unexpected and unplanned downtimes cost businesses up to $9,000 per minute, however, many are unaware there is a cost effective way to address this issue and protect their business operations.
The big reason businesses need an extra connection
The internet is the backbone of business operations. If it's not reliable, you run the risk of being unable to operate - sometimes for days at a time.
The major reason you need an extra internet connection is because keeping a dedicated network used for sensitive data separate, from a network with public data, can reduce damaging data breaches. Companies that have multiple endpoints on their network can have more security risks. If you have visitors that connect to your company Wi-Fi, their unknown devices can pose a risk to your server if it is connected to the same network. When you use two ISPs, you can segment your traffic, putting devices holding sensitive information on one ISP connection and guests and less secure devices on the other ISP connection.Separation of traffic helps keep data protected from hackers or malware that may be coming from a less secure device.It's a fool-proof way to reduce costly slowdowns or stop-works caused by outages or breaches - this is especially important when you are trying to maintain productivity across your business. With any downtime you are likely to be incurring costs while unable to drive your revenue and as a result impacting your business' reputation.
Marketing agencies
Not only are marketing agencies responsible for running their own businesses but helping their clients achieve their business goals is at the core of the value they offer. Besides managing and communicating with multiple clients at once, marketing agencies actually have to be ready for crisis management and responding to real-time campaign optimisation. Clients trust their agency to be operational and provide a high level of service, whether that is real-time data management, media buying through to workflow management and communication via the cloud.
If your network glitches, you can end up losing money - not just yours but your clients', too. This is why you need a dedicated internet connection so that you can stay connected with your clients and be ready to take up any challenge head-on.
Co-working spaces
Co-working spaces are a great solution to changing work/office arrangements and are becoming more popular by the day. It is not uncommon to see a dozen or more different companies working in the same space. These budding companies are looking to rapidly scale their business and benefit from the collaboration that is driven through the co-working environment. One of the most important services co-working spaces provide and their clients demand is next generation, fast and reliable internet.
Given the diverse nature and requirements of all these businesses, which includes seamless video conferencing and 24/7 cloud access, co-working spaces can't afford to have outages, network breaches or downtimes. Often clients will require dedicated bandwidth and co-working spaces have to ensure that the businesses operating in your facility don't experience any hiccups or losses. Dedicated internet capacity can help you do just that!
Property management
The property industry has seen some of the greatest changes in internet use over the last few years. From prop-tech, reg-tech to how buyers and sellers interact with property and the need to manage large volumes of data, property managers have rapidly adopted cloud-based solutions. This includes managing their teams workflow, managing their property inventory and delivering exceptional customer experiences to drive word of mouth referral.
Many face to face appointments have become virtual which has increased the need to have high quality video walkthroughs of properties for potential customers. You may also need to be able to monitor the condition of your prospective buildings, keep information on the activities taking place in them, and retain data on prospective buyers for sales purposes.
Dedicated internet capacity can enable your whole team to access all the information they need in real-time, streamline communications, operate cloud-based finance and workflow software without interruptions, ensuring a seamless virtual property buying experience for your clients.
Architecture
Modern architecture demands a digital approach for designing structures, 3D modelling and effective client management. Whether you need visualisations in 4K or need to create AR or VR walkthroughs, a backup connection can not only support your technical requirements but also improve collaboration among your teams and with your clients all the while maintaining consistency in your services.
Financial traders
Real time trading doesn't work if you can't operate in real-time. Markets don't stop because your internet isn't working. Slow or disrupted internet - even for seconds - can mean losses of hundreds of thousands of dollars for your business. This, alongside the reputational risks for your brand and client base, means a backup connection is a no-brainer.
Managing financial and personal information requires secure and private communication. A dedicated internet connection to do the heavy lifting can provide you with this peace of mind knowing your business is protected.
ICT services
You can't afford to have outages if you are the one selling or recommending connectivity. It can tarnish your reputation, lead to loss of business, and worse - a loss of trust.
No matter how highly reliable your primary network is, you have to be prepared for downtimes and unexpected interruptions. Heavy-lifting, dedicated capacity internet can help you mitigate risks that come with sudden abruptions by being prepared with a robust backup connection.
A new level of internet is here
GigaComm is designed to be an ultra-reliable and consistent internet connection that you can use as your main or secondary connection. It's an independent network that will allow you to split your workload and give you a more secure network. Having two internet links, instead of one reduces your business' exposure to the risks accompanied by downtimes, providing you with the extra internet capacity your business needs to function without any hassle.
Looking for a fast lane network for priority traffic? Find the right solution for your business.
Get in touch today!