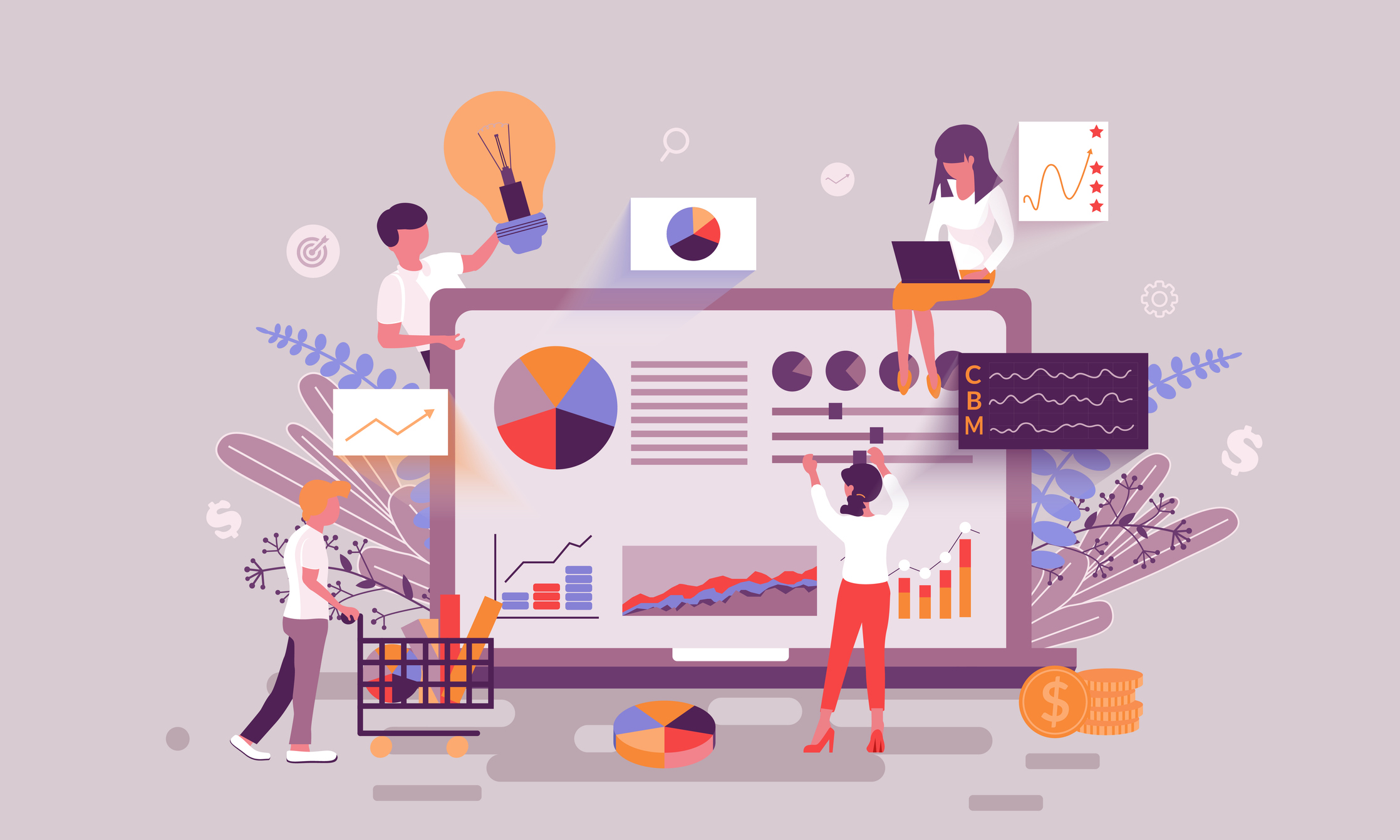 Businesses are increasingly moving operations to the cloud to drive productivity, revenue and better customer experiences.
This includes embracing Software as a Service platforms – think accounting software like Xero or MYOB, workflow management tools like Monday or Asana and content creation and publishing tools like Canva.
Ongoing digitisation offers a raft of benefits to businesses of all sizes, as they juggle systemic changes in how, and where, they do business.
It also means they need to assess if they have the right internet service to support their growth.
Factors such as download and upload speeds, reliability, cost and customer support are important considerations in ensuring businesses have internet which is future-proofing their business.
Out in the market right now, you'll be hearing about fast internet services delivered by ISPs on the National Broadband Network, and 5G services from Telstra, Vodafone, and Optus.
Let's take a look at what makes GigaComm different and more importantly why it matters to your business.
How Is Our Network Different?
Well firstly, we're not one of the over 100 ISPs reselling NBN services. GigaComm offers a different choice. Our network is completely independent to the NBN and we also don't have anything to do with the 5G providers.
We are an Australian company, led by experienced telecommunications professionals, who have designed, built and run a latest technology network. It incorporates a combination of optical fibre and fixed wireless technology to deliver reliable, ultra-fast internet.
The design of the network and technology choices ensures 99.95% business grade reliability.
In addition to Gigabit speeds, the network delivers remarkably low and consistent latency of only 2 - 4ms. This is compared to other Australian ISPs where latency levels average between 5 - 15ms and up to 50 - 100ms during peak times.
At a more technical level, we use super high capacity millimetre wave (mmWave) wireless spectrum along with in-ground optical fibre to connect buildings to the GigaComm network. These technologies combine to deliver high capacity bandwidth to a building. Within the building we install fibre optic cabling through the core of your building to deliver services.
Wireless signals are delivered to our rooftop infrastructure not into your individual office space.
Why Speed Matters
As businesses increasingly look to harness the productivity benefits of digitization, your internet speed, or lack of it, can literally make, or break your business.
There are three key factors that have typically controlled the speed you receive; the capability of your connection, the plan you choose (or can access depending on where you work), and how much capacity your ISP allocates.
The capability of your connection - this is typically determined by the type of technology being used. NBN FTTP delivers the fastest speeds of any of the NBN options. Whether you can access FTTP will depend on where you live. FTTP utilises GPON optical fibre to connect your business, however with GPON capacity is shared with up to 128 other users.
The remaining NBN technologies (FTTN, FTTC, HFC) will limit the internet speeds you can receive.
The plan you choose - The user needs to select a plan from their ISP when they buy an NBN service, with most customers on plans that range from 25Mpbs to 100Mbps. In fact, for many customers the highest download speed plan they can currently access is 100Mbps (understanding this is not necessarily the speed they consistently receive). Upload speeds, which are becoming increasingly important with the move to remote or home-based working, are often lucky to be 1/4 of the rate of the download speed.
How much capacity your ISP allocates – All ISPs on the NBN must buy capacity from the NBN and that capacity is then shared between their subscribers. There has been a lot of media coverage on the costs of the NBN wholesale rates and the pressure this puts on ISPs to then be able to invest in customer care and still make a margin.
The speed you receive at any given time is also affected by the number of users on the network, hence why business customers tend to get issues during that 9-5 window and residential customers typically experience slower speeds or drop-outs in the evening.
If the ISP doesn't buy enough capacity to satisfy the needs of their subscribers, then end-users will have a bad and frustrating experience, especially during these peak periods.
So, as an example, you could have an FTTP connection capable of delivering a certain level of speed – but unless you have chosen a higher speed plan and unless your ISP has bought sufficient capacity from the NBN then you won't get those high speeds.
Business Internet - Without the Frustrations
At GigaComm we understand that businesses need ultra-fast download and fast upload speeds to manage everything from cloud-based services, constant video conferencing, and large volumes of data and graphic files.
They don't want staff wasting time while they wait for files to download, try to upload content, access customer data in their CRM system, or reconnect to VCs due to drop-outs and poor quality.
We also know businesses want to receive the speeds they pay for – and they want to receive them at the busy times of the working day, to ensure their team can connect, collaborate and be as productive as possible when it matters.
Unlike other providers, where the network is shared between millions of end-users so the quality can depend on the volume of users at any given time, our network capacity is scalable and automated, with every new coverage point adding further capacity and redundancy.
Providing the Service And Support Your Business Needs
Because we are not a reseller of someone else's services we are completely responsible for the end-to-end delivery and management of the network.
We don't hand you off or pass you through a number of people to get to someone who can answer your question or resolve your issue.
We understand how business-critical your internet is, and appreciate that you don't want to waste valuable time on service and support calls. That's why we don't hand you off to a third party, or pass you through a number of different people or departments to answer your question or resolve your issue. Our priority business support team are ready to help you when you need it
What's more, there is no bandwidth rationing on the GigaComm network. We have built a network that uses the latest fibre and fixed wireless technologies to provide the required capacity that ensures consistently fast speeds.
Great Value Plans
At GigaComm, we offer businesses of all sizes great value, ultra-fast Internet plans.
While much of the market focuses on 100Mbps or less, we offer symmetrical speed plans for business which start at $145 p/m (exc. GST), for smaller businesses up to our full Gigabit plans .
We also offer a range of cloud-based telephone plans so we can package a complete telecommunications solution to meet your needs.
If our technology has been installed in your building, services can be activated in your workplace in as little as 10 days. If we are already expanding coverage in your area, we work with your building management to install our technology into your building in a matter of weeks.
Where Is GigaComm Available?
GigaComm already has customers enjoying our ultra-fast network in locations including Chatswood, St Leonards, and Pyrmont in NSW, and Docklands, South Melbourne, South Bank, South Yarra and Melbourne city, in Victoria.
We are rapidly expanding our network across inner city areas in Melbourne, Sydney and Brisbane. You can check if we have services in your area here, you can also check out reviews from existing customers on independent review site Trust Pilot.
Wondering If You Have the Internet Your Business Needs?
It's always great to have real choice. Business owners no longer need to consider that choice is limited to switching between NBN resellers.
Are you getting the speeds you pay for? and will your current internet service support and drive your businesses productivity?
The first step might be to reconsider your current plan. You can check the speeds you are receiving from your current provider at our speed test page.
At GigaComm we look at things differently. From how we've designed and built a network that can deliver consistently ultra-fast speeds, to investing in customer service that means we have a locally based team ready to help - whether you're a sole trader or you're running a business with 200 staff.
With ultra-fast internet plans and cloud-based telephony options to suit your business' size and budget, we are ready to provide the telecommunications services that work as hard for your business as you do.