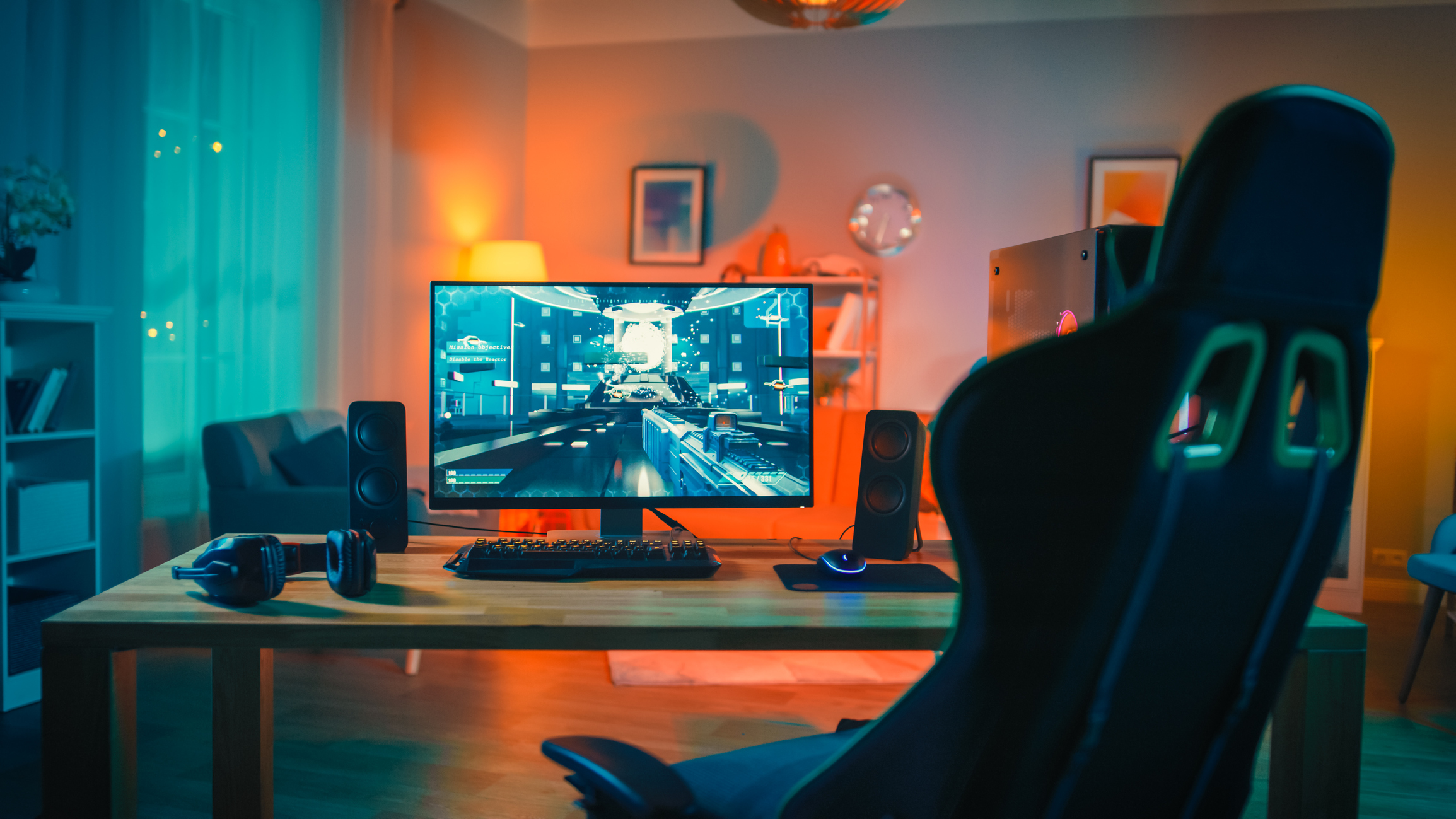 It's no secret the gaming industry is already bigger than Hollywood. The global pandemic and launch of next-generation consoles have combined to push gaming to stratospheric levels of popularity. Once the realm of young, predominantly teenage males, Bond University's Digital Australia report published in October of 2021 states that 17 million Australians play games in some form.
With this significant percentage of the Australian population playing games – either casually or competitively – it's critical to have a robust internet network to deliver the best performance and enjoyment for gamers.
Experience
Massive online multiplayer games like PUBG, Apex, Fortnite and Counter Strike: Global Offensive are extremely popular, and all benefit from a high speed, low-latency internet connection to offer the best experience to players.
In a competitive environment where low latency can mean the difference between a chicken dinner or suffering a surprise that takes you out of the game, it's critical to have a fast, reliable, and responsive connection to gaming servers.
Performance
GigaComm offers flexible, high-speed connections with blistering performance that are perfect for gamers to drop into a casual game or hone their skills and compete at elite levels.
One of the most significant benefits of GigaComm's latest technology solution is that it delivers extremely low ping times of 2-4 milliseconds. And because of the consistency of this super low ping time you also won't suffer from jittering (otherwise known as stuttering or ping spikes).
The combination of high speeds and consistently low ping works to increase responsiveness and minimise lag for more enjoyable, interruption-free gaming.
And with over a quarter of gamers sharing videos of their own game play, they also need upload speeds that can support not just downloading content, but easily sharing it across a range of sites. That's why GigaComm has increased, not decreased, upload speeds on their home plans.
Convenience
Games are also growing much larger and more immersive. Game patches are consistently being released with download sizes of up to 40 gigabytes. On a 50-100Mbps connection, this can take hours to download vs mere minutes on speeds over 600Mbps. A reliable high-speed connection means the night you've looked forward to gaming with friends isn't derailed by a slow internet connection.
Similarly, a robust, ultra-fast connection provides the ability to immerse yourself into a game while you, your family or housemates are simultaneously streaming to Twitch, YouTube and chatting on Discord.
While not every gamer is playing in online competitions for significant prize pools, there's now no need to compromise on network performance.
Why the Latest Games Demand the Latest Tech
While GigaComm's latest technology network provides blistering fast download speeds up to our Gigabit plan and crazy low latency rates of 2-4ms, we haven't forgotten how critical it is to also have fast upload speeds.
While other networks have been reducing their upload speeds to as low as 20Mbps, with GigaComm's Upload Plus you can double our already fast 50Mbps upload speed on any plan to 100Mbps for only $20.00 extra per month.
Making the Switch is Easier Than You Might Think
We understand the thought of switching internet service providers means a lot of people simply put up with what they have. They are worried about possible downtime during the process, may have had a poor experience in the past or simply don't realise there are other choices.
At GigaComm we have designed, own and manage our end-to-end network. When you contact us, you'll get straight through to one of our team. A real, locally based human. We won't give you the run-around or pass you through to five different people to find someone who can help.
Plus, we're so confident you'll love the whole GigaComm experience we offer our guarantee. You can love us or leave us in your first month and we will refund any GigaComm charges incurred to date - excluding install costs.
Check Your Speed and Check Out Our Plans
Like to experience our ultra-fast, non-NBN network. Simply see if we have services in your area. If we have services in your building, or we are expanding into your neighbourhood, you can choose the plan that suits you and we'll pop through an obligation-free quote.
You can accept your quote or give us a call at any stage if you have any questions. Our 100% locally based team are on hand to help you make the switch to amazingly fast speeds and incredibly low latency so you too can enjoy a service that will take your internet to new heights.
---